Custom illustrations with your four-legged friends!
CA Illustrations exists thanks to our beloved pawfriends. This project was born with the intention of turning into personalised illustrations the feeling we have towards our pets, allowing us to freeze and treasure a moment, a memory, by framing it and always keeping it with us.
Follow these simple steps to make your custom illustration:

Choose your favorite illustration

Find a photo of the subjects you want to illustrate where the customizable features stand out

Choose the frame format in which you intend to frame your illustration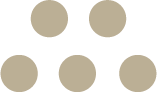 Wait patiently to receive the draft of your custom illustration
You will receive the digital version for your phone screensaver as a gift!
If you have not found the illustration you would like to create on this page, contact me directly for a quote or visit my instagram page and dm me!